note: the following "game" is satirical and not intending to hurt anyone's feelings.
Contestant #1
This newspaper site is known for its incredibly annoying posts, as well as its knack for putting up typos and misinformation in its most comon posts.

Swipe Right?





How Could You?
"Actions Have Consequences"
- Isaac Newton (...sort of).
Please click the button to continue.
Resume Your Betrayal
Contestant #2
This brand-new site is full of humor, random links, and honest information, perfect for casual scrolling or research. It's also (unbiased) one of the best literary websites.

Swipe Right

It's not even a question
Here's A Winner!
Of course it's The Boston Hound; we're not going to advertise much else.
Because you're such a special person, enjoy this reward.
Thanks for choosing TBH!
Meet Our Team!
It's ever-expanding -- join today by emailing thebostonhound@gmail.com or bostonhound@gmail.com!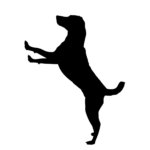 Luna Agarsha
Writer & Top Contributor